TSCA Sponsors
Without support from local, regional, national and global businesses and individual donors, we would not be able to continue our student and adult exchange programs, offer student scholarships, provide cultural events for the community and launch new exciting programs. We would like to take this opportunity to acknowledge those that have made a difference in our world community.
Sponsors of TSCA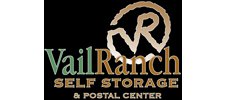 Photos
Upcoming Events
ACE15-Art Cosplay Expo in Old Town Temecula
ACE will be holding its third event on September 11 and 12. Click here for more information.
Spring Break 2016 Exchange Opportunity for Temecula High School Students
TSCA is offering a chance for students from the Temecula area to participate in an exchange with our sister city in the Netherlands. Click here for more information.