TSCA Scholarships

We strive to bridge our community with the world beyond our borders, especially with our sister cities. We recognize that not all our community's youth are able to venture abroad and explore the global playground. As a result, the Temecula Sister City Association is proud to offer one student program scholarship each year to Daisen-Nakayama, Japan (odd number years) and Leischendam-Voorburg, The Netherlands (even numbered years).
The scholarship application and guidelines are currently being updated. Please contact your school's site trip coordinator or you may contact us at feedback@temeculasistercityassociation.org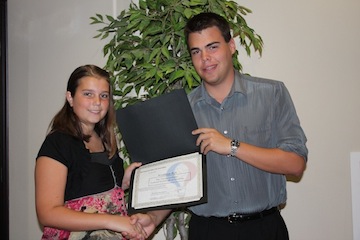 ---
"First off, it was a great trip. At the beginning of the trip, I was really nervous. I didn't know what it was going to be like over there, but now that I think about it, I had nothing to worry about. If I were to describe Japan in three words they would be, comforting, loud, and fun. What I love most about Japan is that, you could go over there with absolutely no knowledge of Japan and you would be able to fall right into their lifestyle. Japan changed me as a person. It changed the way I look at people, but most of all, it changed the way I look at life. Thank you for the opportunity to open my heart and mind." - Curtis Dismukes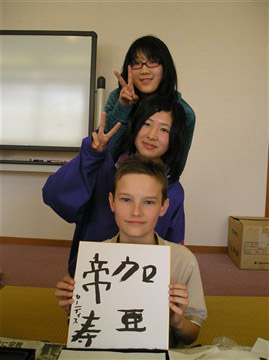 Testimonials
"During the spring of 2006, I was given the opportunity of a lifetime, to go and visit our Dutch sister city in Leidschendam-Voorburg in the Netherlands, to learn about their culture and experience it first hand. My host family greeted me with open arms upon my arrival, and we all quickly became good friends. The tours throughout the Netherlands that were part of the trip were absolutely fascinating, and I learned so much about Dutch art, culture, and history. I even learned a little Dutch along the way with the help of Linda Welboren before I left, and also with the help of my host family, who were always throwing new words my way. My favorite part of the trip had to be the day we got together with each of Leidschendam-Voorburg's sister cities, and had a sports competition day. There were other teens there, from the Czech Republic, Poland, and the Netherlands, together we all teamed up and had a little friendly competition, and then afterwards we all went to the beach where there was a wonderful dinner set up for us all. I had so much fun talking and competing with everyone. I learned that not all forms of communication are verbal, and later at the dinner we all laughed over the different ways that everyone developed to try and communicate with one another. I made so many new friends from all different walks of life, and cultural backgrounds, and I couldn't be more grateful that the Temecula Sister City Association chose me as the Cindy La Prelle Scholarship recipient." -- Brittany Dismukes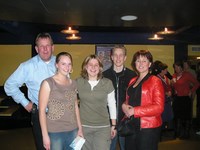 Brittany Dismukes, previous winner of the Cindy La Prelle Cultural Exchange Scholarship, and her host family in the Netherlands.
Photos
Upcoming Events
ACE15-Art Cosplay Expo in Old Town Temecula
ACE will be holding its third event on September 11 and 12. Click here for more information.
Spring Break 2016 Exchange Opportunity for Temecula High School Students
TSCA is offering a chance for students from the Temecula area to participate in an exchange with our sister city in the Netherlands. Click here for more information.